Brandon Rickman, printmaker (ii)
I have the following print for sale, right now in the Art by B Rickman store: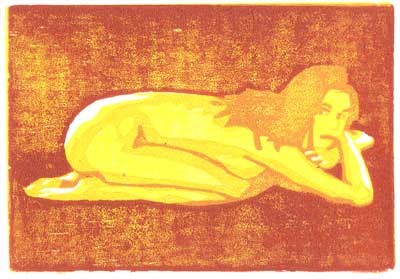 This print was completed in 2002. This is a reduction woodcut in four colors, 8″ x 5.5″ on Stonehenge paper. There are 12 prints in the edition. and I have only 3 copies left.